To celebrate the return of Daylight Savings and the imminent arrival of spring-blooming daffodils I used the extra daylight after work to create "Hungry Bunny".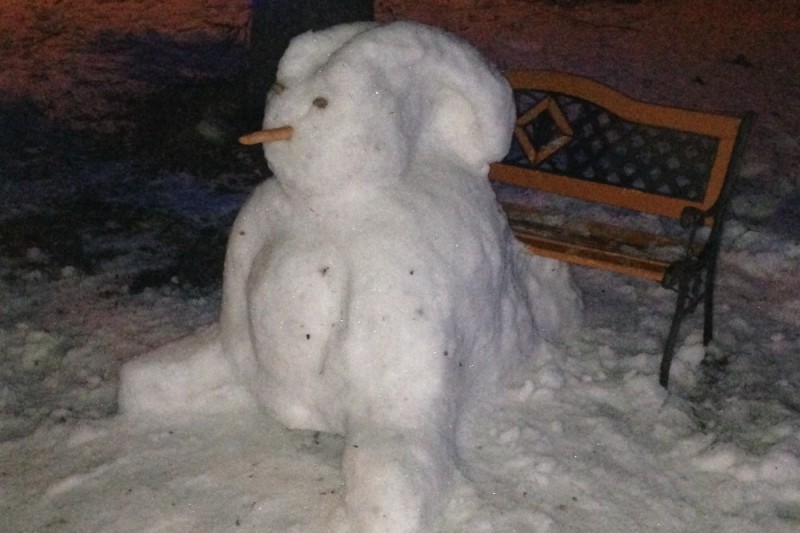 In a few weeks daffodils planted via the
Winnipeg Bulb Project
(WBP) will be blooming throughout north Winnipeg -- time to start getting ready for spring 2016!
A $5 - $50 donation to the WBP gets spring-blooming bulbs into the hands of people eager to pick up a trowel and proud to make a difference in their neighbourhoods but who otherwise cannot afford to invest in landscaping.
Let's show Hungry Bunny how generous the blogosphere can be
in the few short days before he is gone.
***
Sharing with
Our World Tuesday
,
Outdoor Wednesday
&
Garden Bloggers Bloom Day